Wolfe Select Performance Horses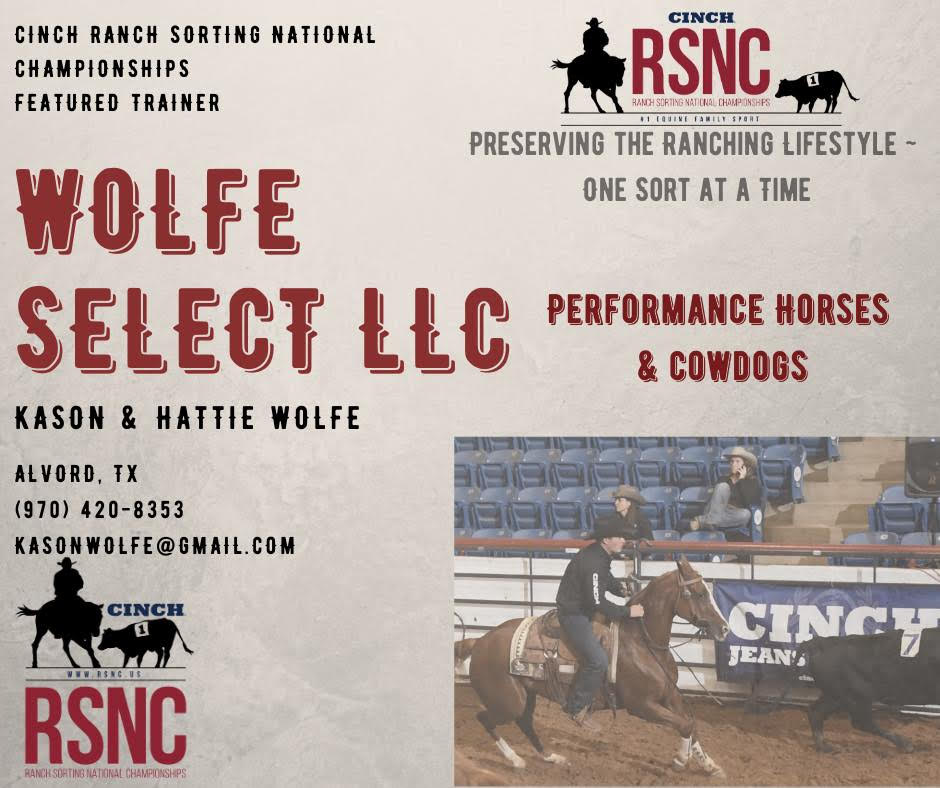 Wolfe Select Performance Horses strives to make each horse that comes into our program excel to the very best of their ability.
Being a top money earner in the ranch sorting industry, Kason Wolfe is determined to provide performance level Cowhorses framed with a good mind & trained to fit your individual needs in & out of the arena. Offering sales, clinics, & training we would love to talk to you today to help you reach your ranch sorting dreams.