STATE POINTS
The 2014 RSNC State Championships Race began January 1st!
All points earned by contestants will be assigned to the state in which they earned them. This will more clearly differentiate the State Points Race and the National Points Race. In the National Points Race all points earned go to the contestant, regardless of the state in which they earned them. Now, in the State Points Race, if you compete and earn points in any state, you have earned them against those contestants in that state and will be credited for those points earned by state. Therefore, traveling contestants and contestants that live on the border of two states have the opportunity to compete in either or both state points races. This prevents contestants from competing only out of state and then winning their home state points race.To qualify for high point awards in a 2014 State Finals event, contestants must have ridden in 5 shows prior to the State Finals in each state they wish to compete for high point awards, compete at the State Finals event and also be in the Top 20 of their division in that state.
The 2014 State Championships Race started January 1, 2014 and ends December 31, 2014
(points from designated 2013 State Finals events do not count towards the 2014 State Championships points earning season)
Click on each State you competed in to view your state points. These accumulated points will determine the contestant's placing in the Top 20 of each division for the state points were earned in.
Please Note: Masters points earned will not show on these pages unless the RSNC HQ Office has a date of birth on file for contestants. If you do not see your Masters points listed, please contact our HQ office at #970-897-2901.
Click Here to see what shows are included in this posting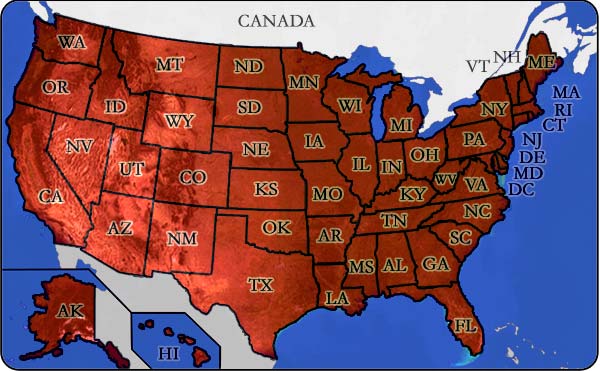 For the # of points awarded in a division RSNC has adopted the following AQHA point system for all contestants that place in the Top 10 in any division throughout the year long contest. (AQHA Point System)
# of
entries
in class

1st

2nd

3rd

4th

5th

6th

7th

8th

9th

10th

3-4

1/2

*

*

*

**

*

*

*

*

*

5-9

1

1/2

*

*

*

*

*

*

*

*

10-14

2

1

1/2

*

*

*

*

*

*

*

15-19

3

2

1

1/2

*

*

*

*

*

*

20-24

4

3

2

1

1/2

*

*

*

*

*

25-29

5

4

3

2

1

1/2

*

*

*

*

*

30-34

6

5

4

3

2

1

1/2

*

*

*

*

35-39

7

6

5

4

3

2

1

1/2

*

*

40-44

8

7

6

5

4

3

2

1

1/2

*

45 & Up

9

8

7

6

5

4

3

2

1

1/2
Any division that has 100 or more teams will be double points.
Any contestant can earn points in any sanctioned class in which they are eligible to ride. The Masters will be a class of its own throughout the year and those points will be kept separately. The points will be awarded throughout the year to give contestants who compete in RSNC events an advantage going to the National Finals. The top 20 contestants in each category, from each State, will enter the finals with 20 to 1 points respectively.
Beginning January 1st, 2014 (or the first show after the previous State Championships in 2013), all RSNC contestants will have the opportunity to compete in a State Championship on the following New Year's weekend. Producers from your state, starting with the producer that submitted the most sanctioned teams, will be offered the opportunity to host a New Year's State Championship Finals. Numbers of teams are determined from National Finals to National Finals and the previous State Championship shows do not count towards team count. This gives producers ample time to prepare for the event. If a producer accepts the State Championship event, RSNC will help furnish awards. For every state that sanctions at least 5 RSNC shows in 2014, RSNC will contribute 6 Trophy State Championship awards. For every state that sanctions 10 or more shows RSNC will contribute prizes through 5th place in each rating category.

The points system through the year will be identical to the current RSNC National Finals point's race. First place contestants will earn ½ point for 3-4 teams, 1 point for 5-9 teams, 2 points for 10-14 teams, 3 points for 15-19 teams, 4 for 20-24, 5 for 25-29, 6 for 30-34, 7 for 35-39, 8 for 40-44, 9 for 45 and over up to 100 teams. If more than 100 teams in a class then the points will be doubled. These accumulated points will determine the contestant's placing in the Top 20 of each division for their state. Only top 20 contestants are eligible for prizes and the winners will be determined by total points won throughout the year and at the State Finals for each of the following categories. Beginner, Rookie, Novice, Amateur, Open and Masters.

Each First Place winning member from each rating category from each state will permanently be listed in the RSNC HALL OF FAME! The state high money winner and the high money horse from each state will additionally be enshrined into the RSNC HALL OF FAME

Top 20 contestants must attend at least 5 shows and participate in the State Finals event to qualify for State Finals prizes. In the event that there is a tie on points for the State Finals prizes there will be a Tie Breaker Rule: Total # of cattle sorted in all events that points were applied to is 1st tie breaker. If this does not solve the tie breaker then we will go to the shortest amount of time it took to sort that amount of cattle.

Anyone can ride at these State Championships regardless of what state a contestant is from; but only the top 20 contestants from THAT state that compete at the State Championships are eligible for that states year end State Championship Awards. Top 20 contestants are listed on the web site and will be listed at each show for their respective state. If you are from a state that will not be hosting State Championships you are still welcome to participate for cash payouts at any State Championship show.

Good Luck to all!